I'll tell you, the list of things I wish I'd thought of only gets longer.
If you want to wow them at the Halloween dinner party, serve them a hand: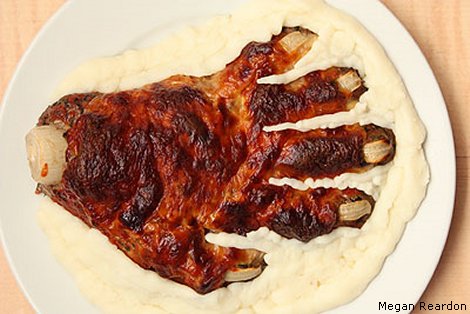 I love the attention to detail—the fingernails, the bone stump, and so forth.  You can get the recipe/assembly instructions, for this and other variations, here.  (It's meat loaf.)
Finally, I am delighted—and a smidge titillated, frankly—to inform you that an adorable young woman did this.  That detail took me by surprise.  Love it!
Similar Posts: